Wood Aluminium and Composite Windows + Doors from Germany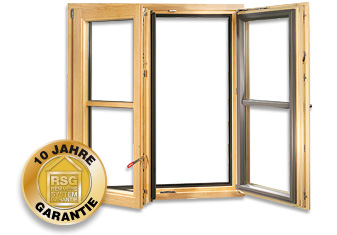 Wood-aluminium windows represent the combination of two advantages: the thermal insulation provided by wood together with the weather protection afforded by aluminium. This creates a product which provides long durability thereby helping to save costs.
The aluminium casing is weatherproof and is an architectural element which can be exploited in a wide variety of colours. The wood frame provides stability, excellent heat insulation and gives the house itself a pleasant homely character.
The wide variety of profiles available means there is something for everyone: all conventional window designs and styles of opening can be accommodated using a variety of designs and profile widths. Angular and rounded designs in all forms are available.