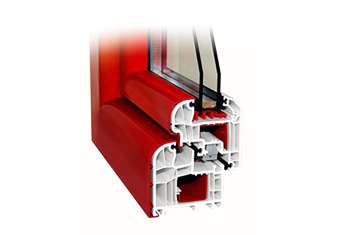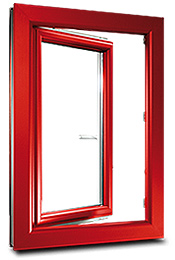 TWINSET6000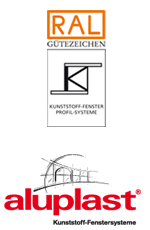 Aluplast PVC- Aluminium Windows from Germany
Tough customer: Windows of PVC and aluminium
PVC windows with an outer covering of aluminium offer almost unlimited colour variations and excellent heat insulation compared to conventional aluminium windows – innovative window technology in its most attractive form. There are very good reasons for using modern materials in the construction of windows: they offer high levels of weatherproofing, are hardwearing, can be recycled and, furthermore, are easy to clean and maintain.
TWINSET - Your Advantages
powder-coated, painted or anodised surface finishing
aluminium cladding reinforces stability
modern aluminium design to exterior
individual colour choice using RAL paint range
Innovative Bonding Technology
You, too, can benefit from the advantages gained by using our brand new bonding technology: the friction technique we employ means that cracks caused by the cold are minimised thereby allowing less of the valuable room warmth to escape to the outside.
Additional advantages of this new adhesive technology include the possibility to use narrower profile widths allowing maximum light inside.
And, not to be overlooked, life is made more difficult for the burglar: the adhesive holds the glass pane and the sash frame firmly together thus preventing lifting out of the window pane.
Advantages of Bonding Technology at a Glance
Union of Sash and Pane
Bonded panes have already become standard in the automobile industry. Using adhesive to fix the pane to the sash unit opens up completely new dimensions when it comes to classic window installation.
Stability - Life Long
The weight of the glass pane is supported directly on the inner plastic support rail of the sash unit. Further reinforcement on the inside of the profile itself is not necessary.
More Light – More Safety
The slimmer sash profile allows the entry of more light into the living areas as well as providing more safety against housebreakers due to the circumferential adhesion.
Thermal Insulation – Considerably Improved
As the steel reinforcement rail in the profile is no longer required this thermal bridge has been eliminated – thereby improving the thermal insulation achieved by up to 20% in the profile cross-section.