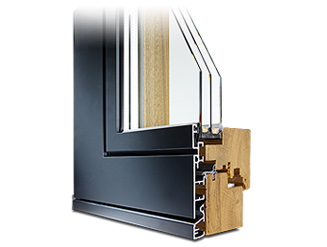 left: semi-recessed design
right: recessed design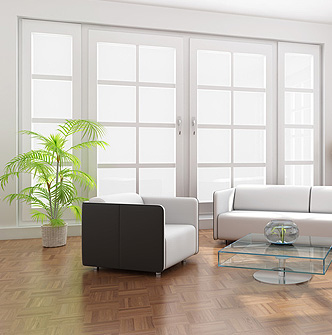 Composite Windows from Germany
The wood-aluminium window with flush surface exterior.
This represents a further development of the ALUPLUS system with all its advantages.
This window system is finished with an angular cornered interior profile to match the optical appearance of the external finish as standard.

GLAZING
Brand name insulating glass, can be combined with sun protection, noise insulation (to class 4), safety glass or ornamental glass. UV-coating. General wet glazing.
SURFACES
Surface finishing to provide durability.
Transparent coatings are available for wood-aluminium windows.
FUNCTION
Standard glazing, heat insulation, noise reduction, safety window, sliding window, balcony or patio doors.
PHYSICAL REQUIREMENTS
Thermal insulation according to DIN 4108 and EnEV
Sound insulation according to VDI 2719 SSK, SSK II-V
Burglar resistance following DIN V ENV 1627-1630 up to resistance level 2